| | | |
| --- | --- | --- |
| | | What is a Mortgage Broker? |


A great rate is important – but it's all the other terms that add up to a great mortgage. Most people assume the lowest rate means the best mortgage. Banks know it – that's why they display their rates in large numbers everywhere you look. A mortgage broker understands that rate is only one aspect of the mortgage, and that negotiating other terms to your advantage will maximize your savings in the long run. We'll help you get the whole package – a great rate plus the best amortization schedule, payment frequency, flexible repayment terms, transferability, and more so you don't find yourself trapped with huge penalties if your needs change.



Applying for mortgages with several banks can harm your credit rating. Many people are surprised to learn that skipping payments isn't the only way to damage a credit rating – the truth is, you weaken your credit rating with every application you fill out. This is because each bank pulls a credit bureau on you to assess your application and these inquiries are reflected on subsequent bureaus. Many lenders consider multiple inquiries to be a red flag on your credit. A good credit rating is critical in getting the best mortgage rate and terms. A mortgage broker protects your credit by pulling just one credit report and submitting it to lenders on your behalf. This way you can shop for the best possible mortgage amongst many lenders without damaging your credit rating.



A mortgage broker can often negotiate a better deal than you can. Don't take this personally – it's not necessarily a reflection on your negotiating skills. Thanks to industry affiliations and memberships, mortgage brokers have access to discounts that aren't available to the general public. Plus, experience tells us which terms lenders will flex on, so we can shape a mortgage to your exact needs. One note of caution, however: once you start an application personally, a mortgage broker can't step in and negotiate you a better deal with that same bank. That's why it's important to let your mortgage broker handle the process from start to finish.



A pre-approval isn't a commitment from your bank – it's just an indicator of what you can afford should you be approved. A pre-approval is a clever marketing tool on the part of banks. It appears as though the bank has promised to fund your mortgage once you've found a house in your price range. The reality is, it's only a promise to hold a rate for you within a certain time frame – you still need to qualify for the mortgage once the time comes to purchase your home. The last thing you want when you've found your dream home is to lose it because the bank is dragging its heels or offering different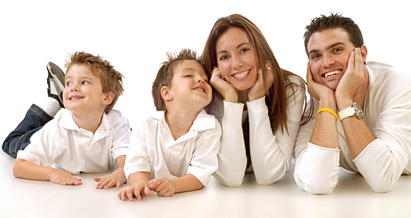 terms than you expected. A mortgage broker can help ensure a smooth process from start to finish, so you won't experience any nasty surprises - just the excitement of purchasing your new home.



There's a world of mortgage products the average person doesn't know about. Most people aren't aware that banks offer only a fraction of the mortgage products available. A mortgage broker, however, is an expert on the different products and lenders in the industry and stays abreast of changing market conditions. That knowledge can be invaluable in finding the best mortgage for your needs. Self-employed? New to Canada? Looking to buy a rental property? A mortgage broker can help you qualify for specialized mortgage products like these and many more.



There's more to most variable rate mortgages than meets the eye. Just like mortgages, people typically fall into two categories: Variable Rate or Fixed Rate. "Fixed rate" people feel most comfortable when they know their exact mortgage payment at all times. "Variable rate" people are willing to experience the uncertainty of their payment amount in exchange for the savings that come with it Variable rate terms and conditions can be quite complex, however. A mortgage broker has the expertise to sort through the conditions, explain their implications to you and help you find the right variable rate mortgage for you.



Your mortgage broker works for you, not your lender. When you visit a bank, the representative's job is to recommend their mortgage products to you, regardless of whether they really suit your needs. A mortgage broker, however, has no such mandate – our only job is to ensure you get the best mortgage possible. Think of it this way. You probably wouldn't buy a house without the advice of a real estate agent. Nor would you close the sale without a lawyer. Why? Because they're specialists in the field of home buying – they know the right questions to ask and the proper steps to take to minimize the risk that you'll regret your purchase later. They're looking out for you. And so are we.